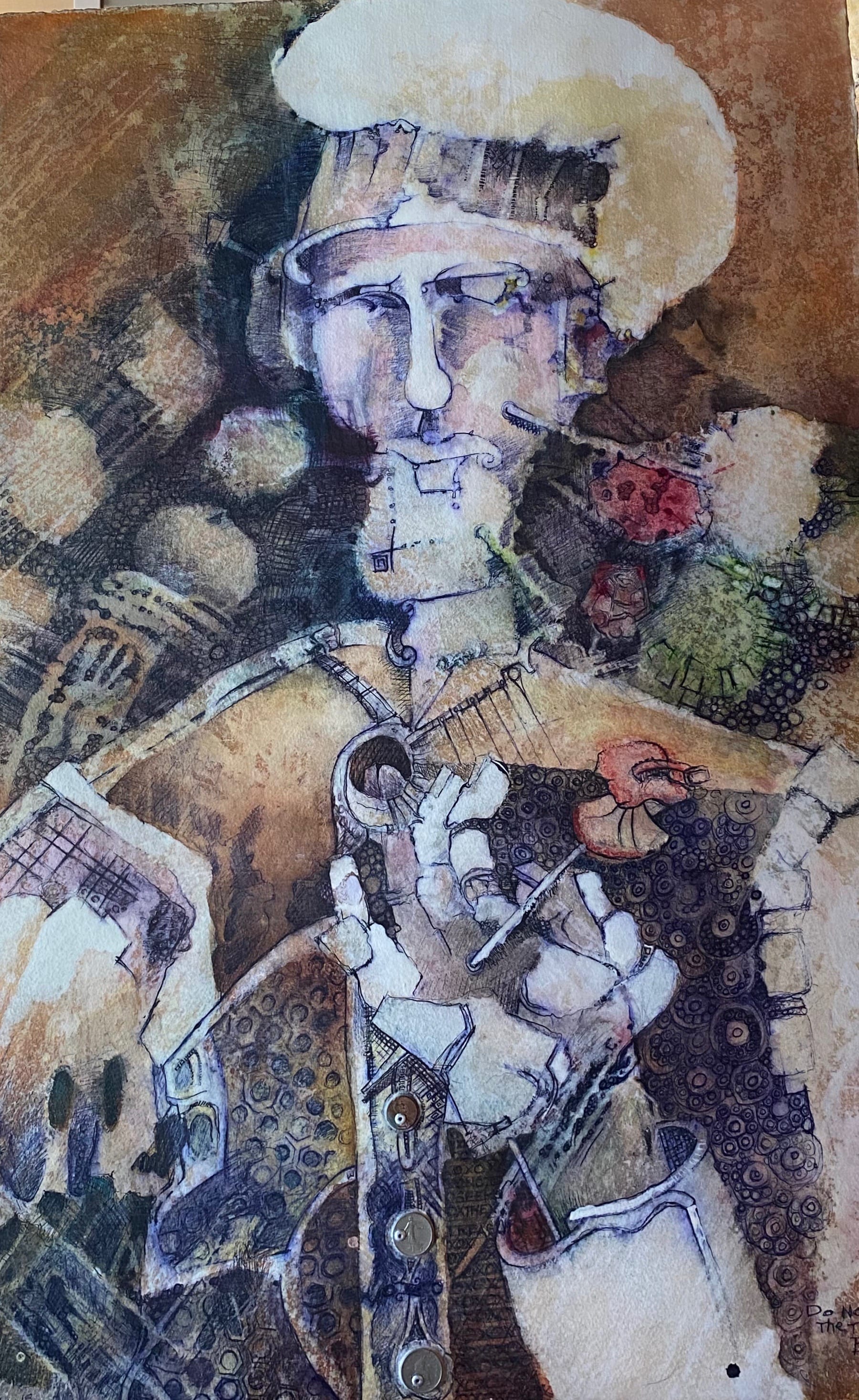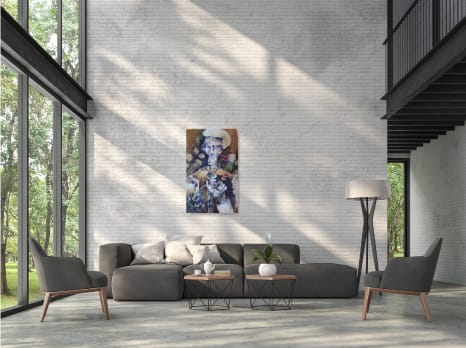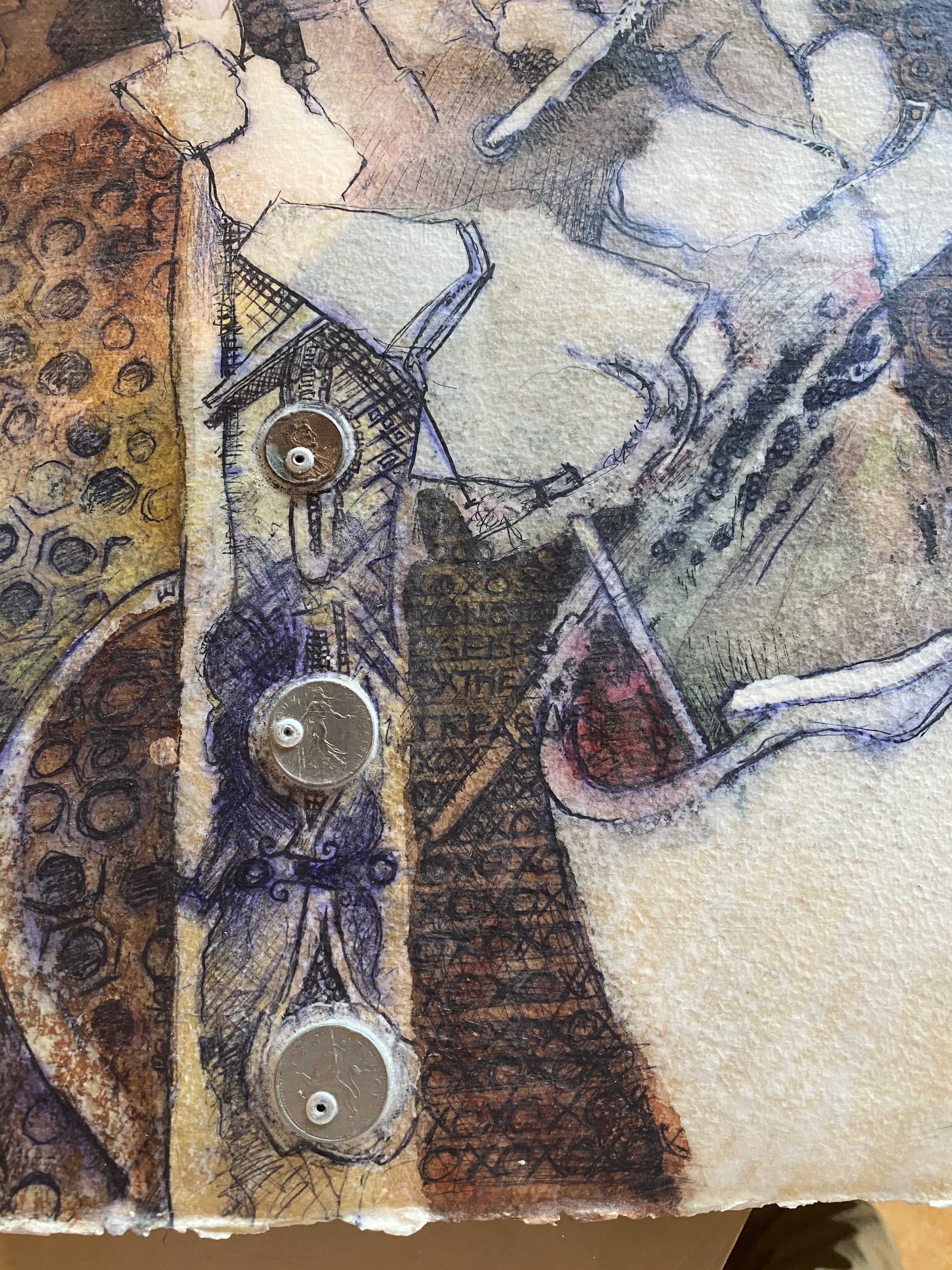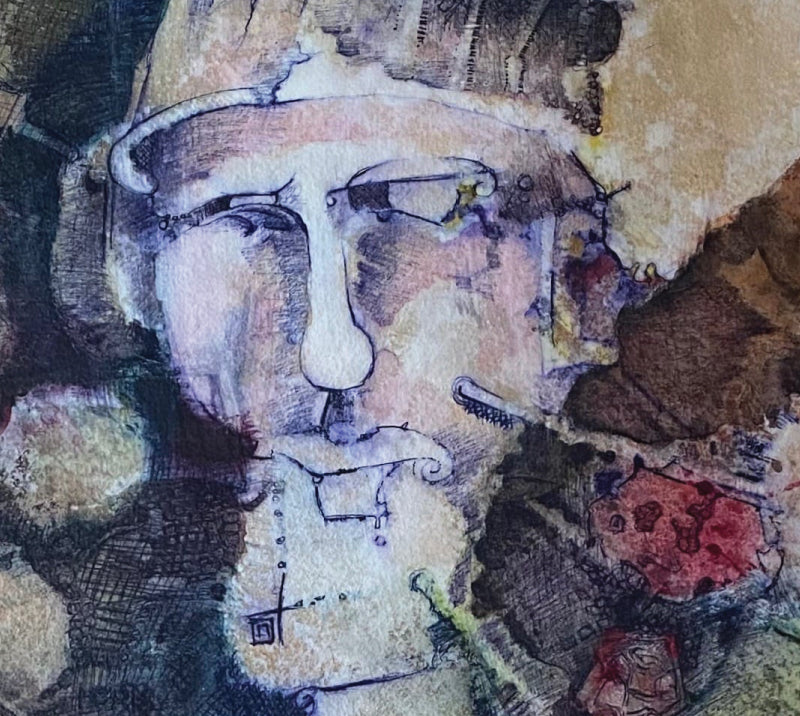 Watercolor and Ballpoint Pen, Coated with a barrier layer of Acrylic and then UV inhibitor, backed by canvas and gessoed.
This painting is kind of a self portrait. I often wear a chef coat as a smock in my studio. The title comes from lines spoken in Oh Brother Where Art Thou. The painting's seedcidea is to shed light on the dangers of pursuing your dreams - which of course I am a proponent of. The chef is depicted as a Voodoo doll, experiencing trauma. Note thecapple core on a skewer in his left hand.
Coins from recent travel have been used as buttons of the jacket. They are pop riveted to the paper.
The paper is backed with canvas, and is sealed to protect it from the vile harm of UV light.
SHIPPING & HANDLING ARE INCLUDED IN PRICE. (DOMESTIC)
Please contact us for international shipping quote.
Dimensions
Weight
Delivery Time
Shipping & Handling
24" x 36"
1 lb
7-12 days
Ships within 2-4 days
* Expedited shipping available for some items - email info@curated.world for more information.
Virutal Curator
Would you like to see our art in your home? Take several straight-on and broad-room photos and we'll take care of the rest.
Send Us Photos