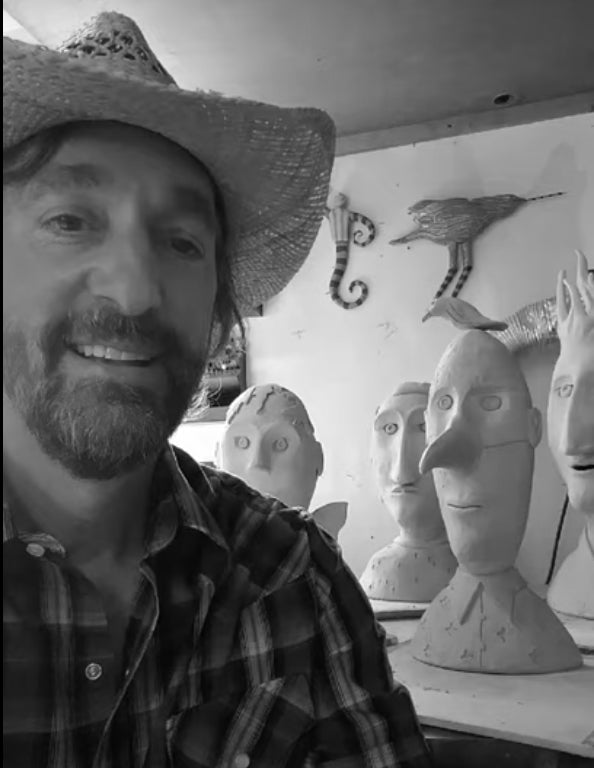 Todd Redmond
Contemporary Ceramic Sculpture
In my latest series of work, I have used abstracted heads to illustrate contemporary issues of modern life. The figure is the world's oldest, most enduring subject because it always has something to tell us about what it is to be human. We can all engage with this form on some level.
Lately I have been using colored slips and washes to cover my pieces. This tends to bring out the cartoonish qualities of the figures, which I often exaggerate or elongate to emphasize some aspect.
Creating sculptures in clay requires thinking ahead to the end result. Certain proportions and mass have to be in place from the beginning of the piece. With sculpture, each piece is intentional even as each is free-spirited and irreverent.
I was born in Denver, grew up in the Midwest, and came back to the Rockies, where I enjoy trying new things with clay. My pieces are predominantly low-fired with sprayed underglazes and patinas. From the flowing malleable state to the solidly enduring fired state, clay has the characteristics of many materials within one medium. This can be both magical and maddening, but the challenge is what keeps me intrigued with clay.
Sorry, there are no products here.