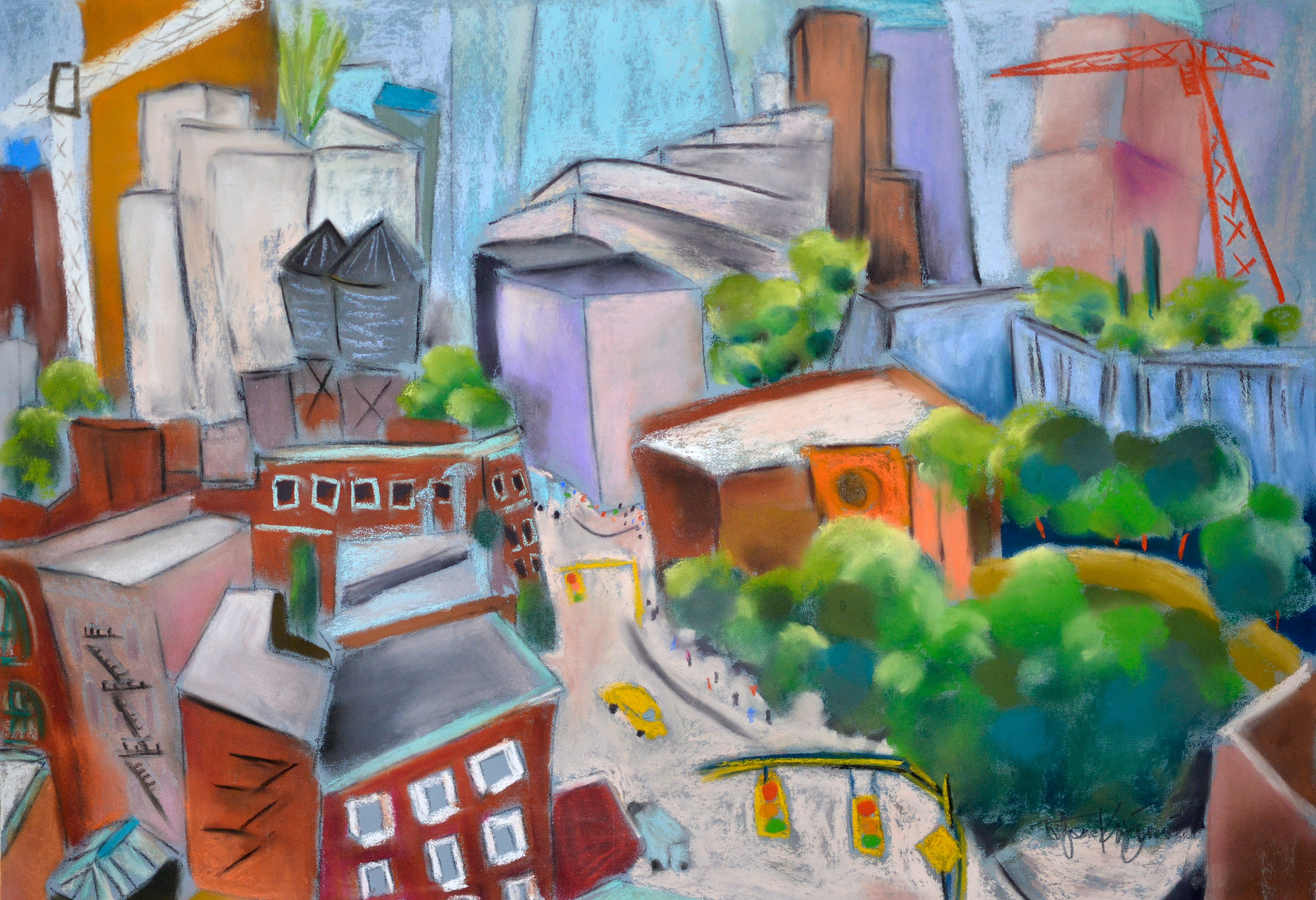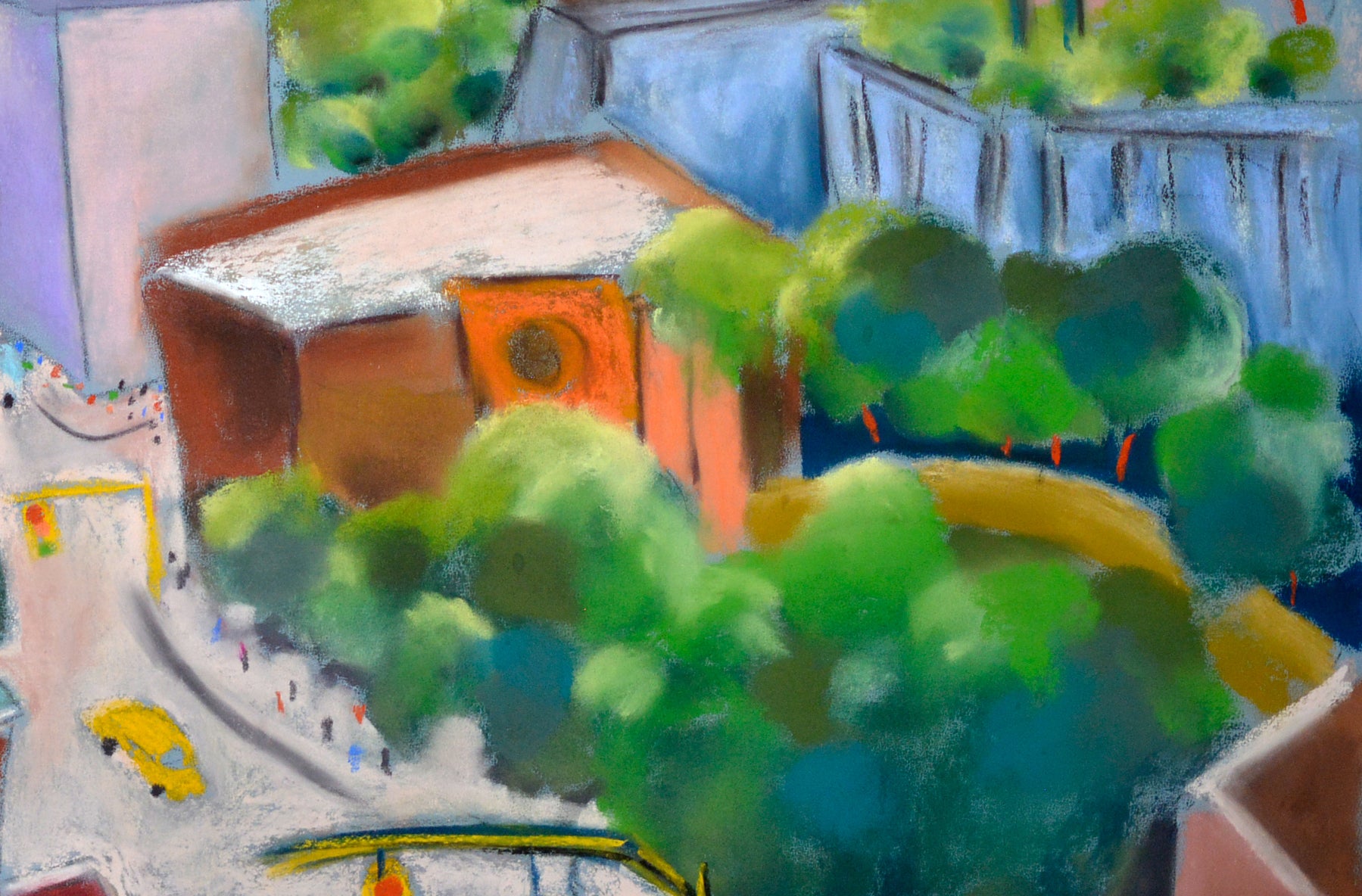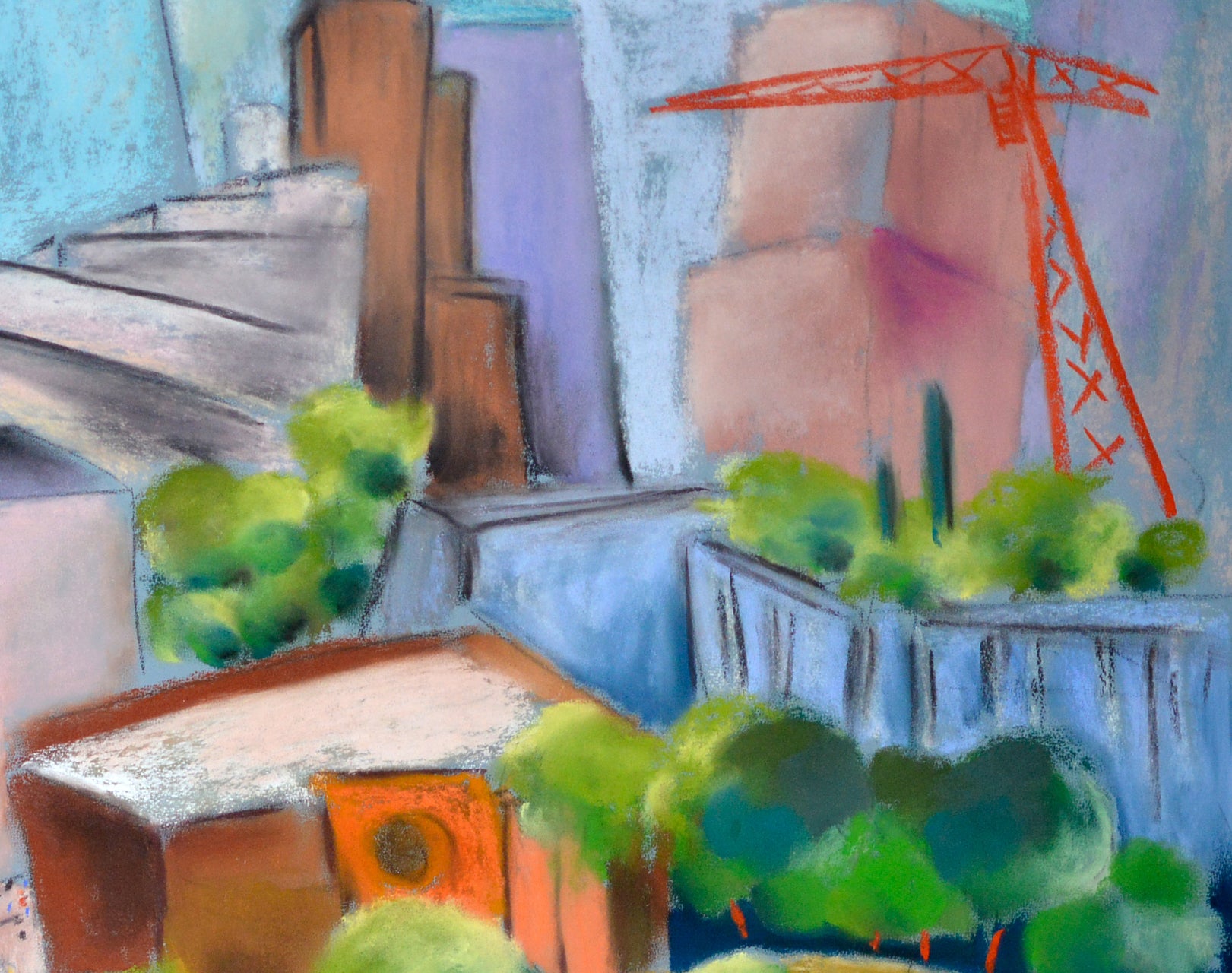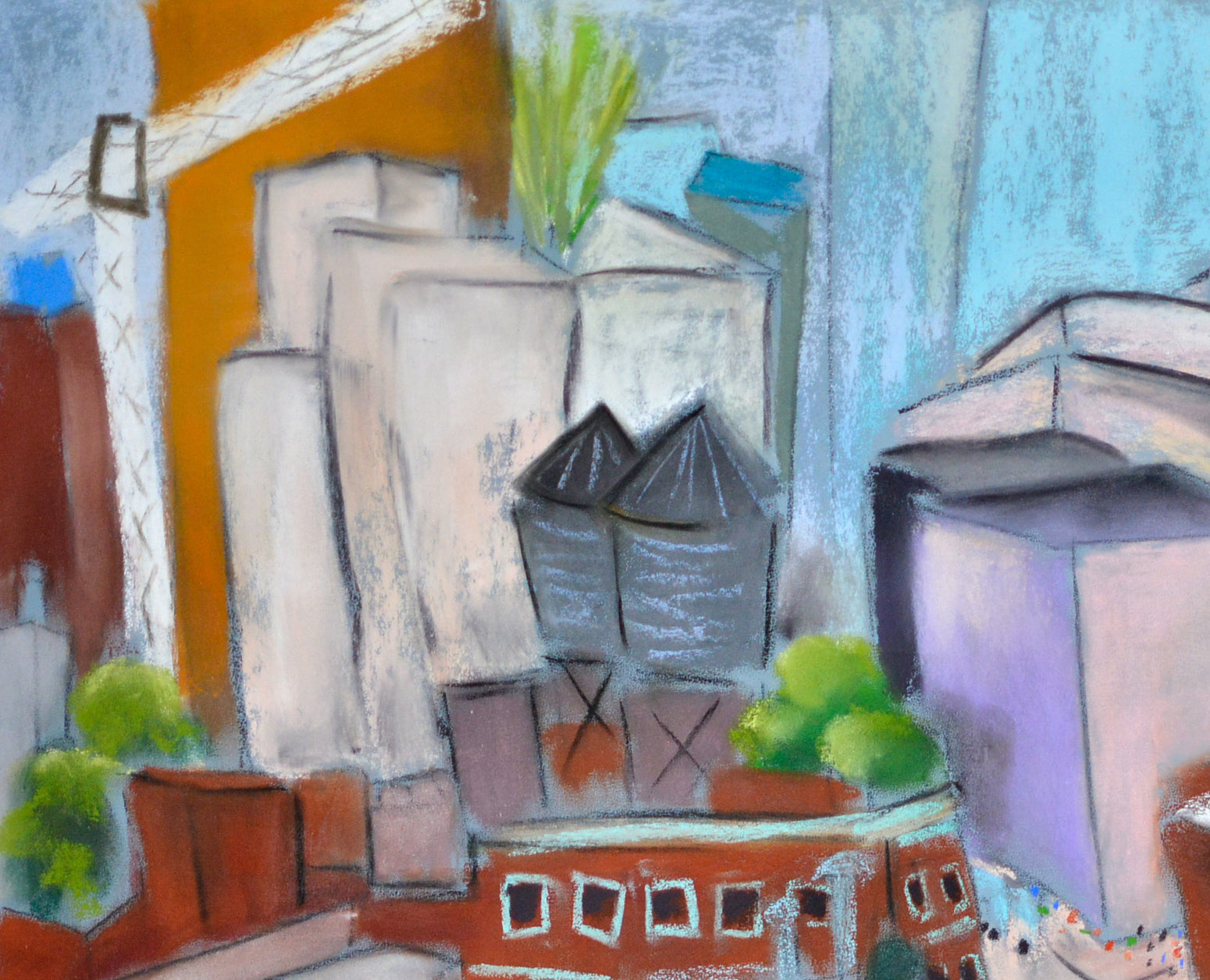 by - Tatiana Krizmanic
22" X 30"
Pastel on Sanded Paper
Tribeca Series (from Vivian's window)
HOLIDAY SPECIAL:
20% OFF with code LoveFromTatjana - good 'till 1/1/22 11:59pm
Five years ago I moved to New York City. Immersed suddenly in its over-exuberant sound and color I find myself searching for the quiet places, discovering surprises I adore. In the quiet, new ideas for paintings are starting to emerge.
The Tribeca series was born from the inspiration while standing at a fiends studio window. She generously offered me the space to work in while she was away and I found myself both daunted and drawn to the brick and iron, glass and steel, afternoon light and morning mists of the landscape I came to view (and hear) as a surprising sort of harmony. Materials I use in the series are pastels on paper with sanded ground. The gritty surface of the sanded paper and rougher than normal pastel strokes represent the energy of the city set against softer planes of smaller buildings. Together they mirror the vibrant contradiction this city presents, as well as my own emerging feelings about the still new environment.
Tribeca Evening is the 6th painting in the series.
Tribeca is the first of the series.
SHIPPING INCLUDED IN THE UNITED STATES

Please contact pam@curated.world for international shipping quote.
Delivery Time
Shipping & Handling
3-7 days
Ships within 2 days
* Expedited shipping available for some items
Email info@curated.world for more information.