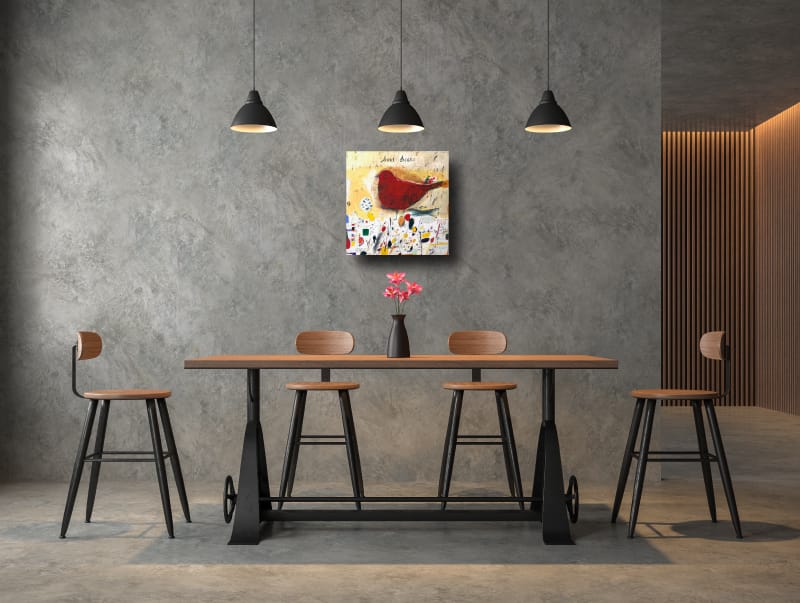 Mixed Media
I have an ongoing fascination with birds. I am always watching them and wondering what it might be like to actually be a bird. I wonder if they in fact do dream. And if they do then my imagination came up with this painting. I think it would be filled with small bits of lights and darks, shapes and colors, twigs, sticks and stones.
Work available by commission.
Dimensions
Delivery Time
Shipping & Handling
20" x 20"
7-12 days
Ships within 2-4 days
* Expedited shipping available for some items - email info@curated.world for more information.
Virutal Curator
Would you like to see our art in your home? Take several straight-on and broad-room photos and we'll take care of the rest.
Send Us Photos