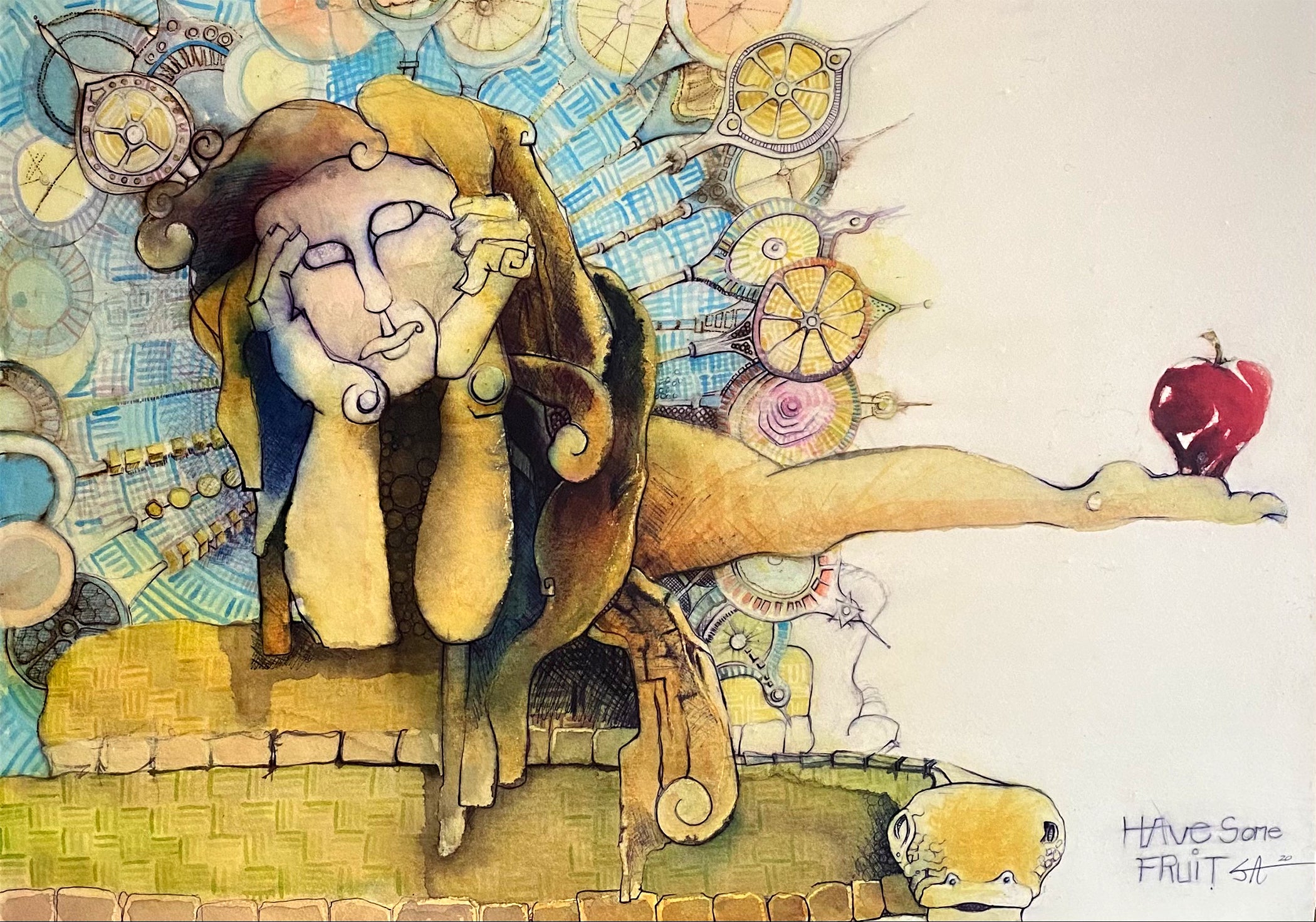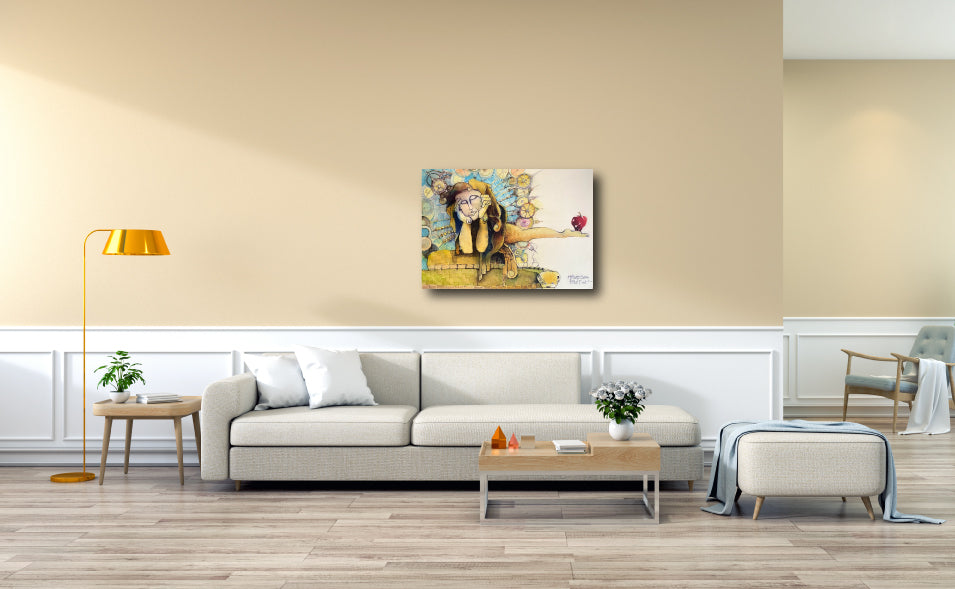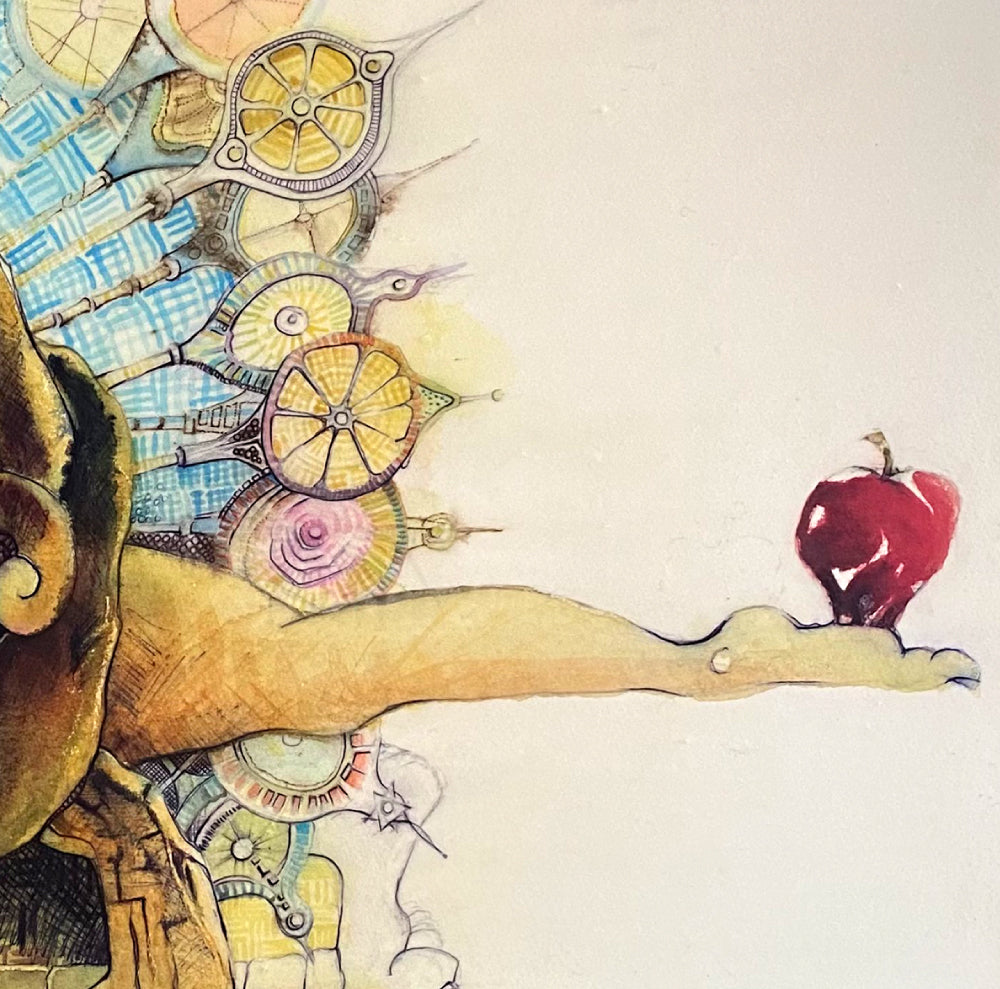 by - Samuel Austin

Watercolor & Ballpoint Pen. Mounted to plywood.

29 3/4" X 21 3/4"
Rooted in the story of Adam & Eve.... "Come and get it"
SHIPPING INCLUDED IN PRICE WITHIN THE US
(please email us for Int'l shipping quote)
Delivery Time
Shipping & Handling
3-7 days
Ships within 2 days
* Expedited shipping available for some items
Email info@curated.world for more information.