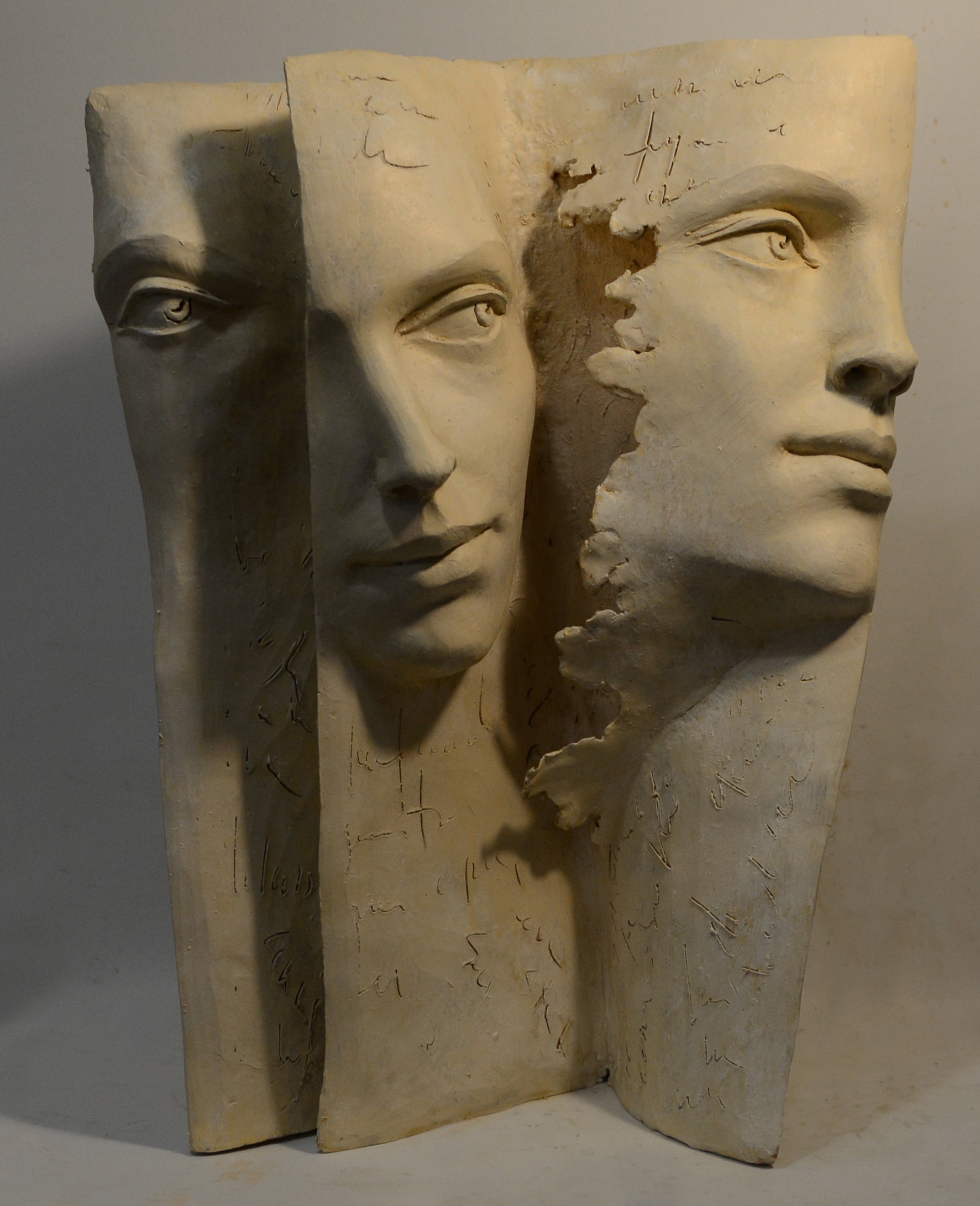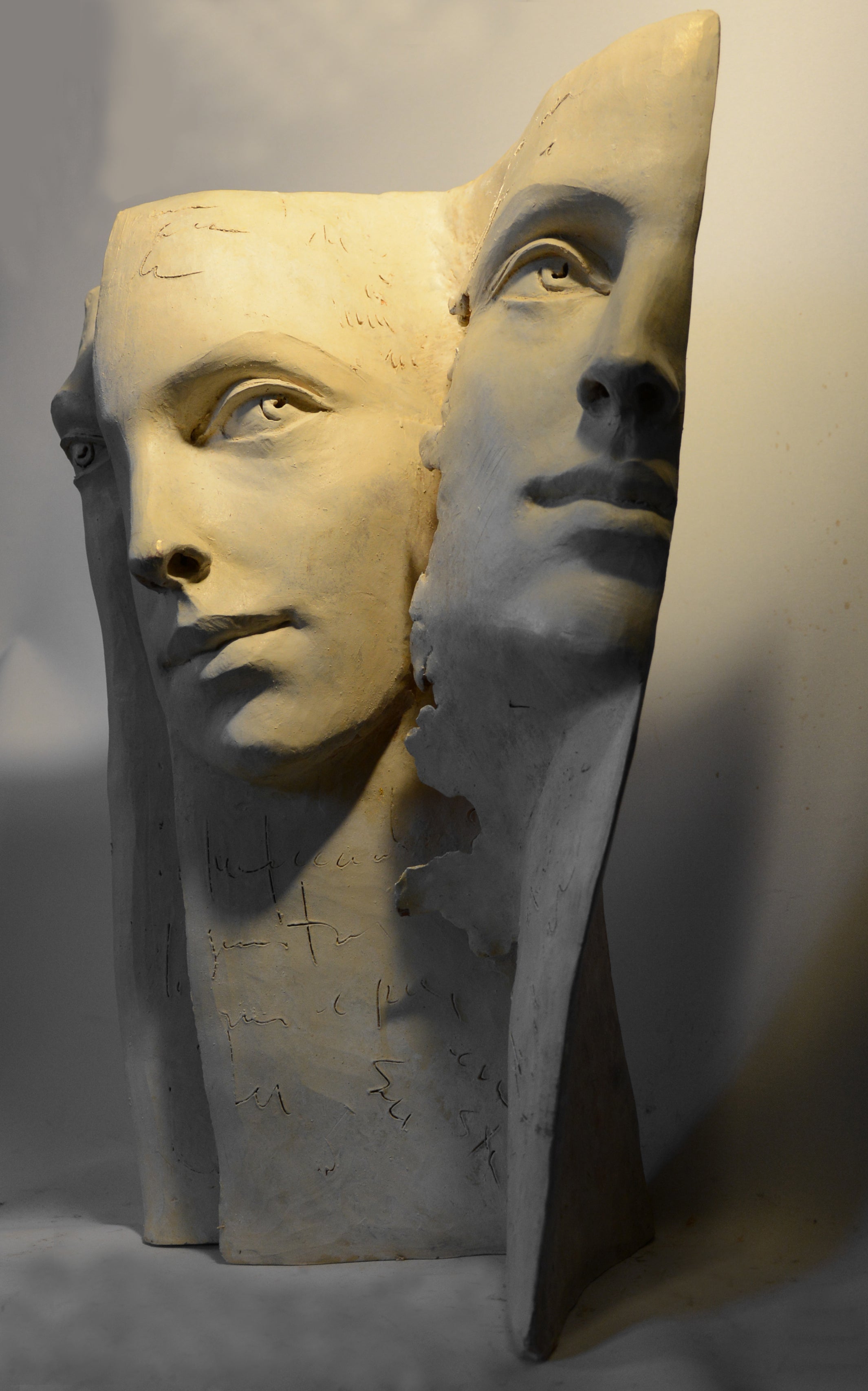 by - Paola Grizi
18 X 13.7 X 7.5"
Patinaed terracotta sculpture with mysterious faces seemingly appearing from the ether, casting a meditative gaze.
The pages of the book appear to get thinner as the "paper" flips and folds to create new dynamic compositions.
The focus on these literary pieces of art recalls the artist's own passion for the written word—having studied Classics and Italian Literature, and then worked as a journalist and editor.
Made in Rome.
PRICE UPON REQUEST
Delivery Time
Shipping & Handling
3-7 days
Ships within 2 days
* Expedited shipping available for some items
Email info@curated.world for more information.