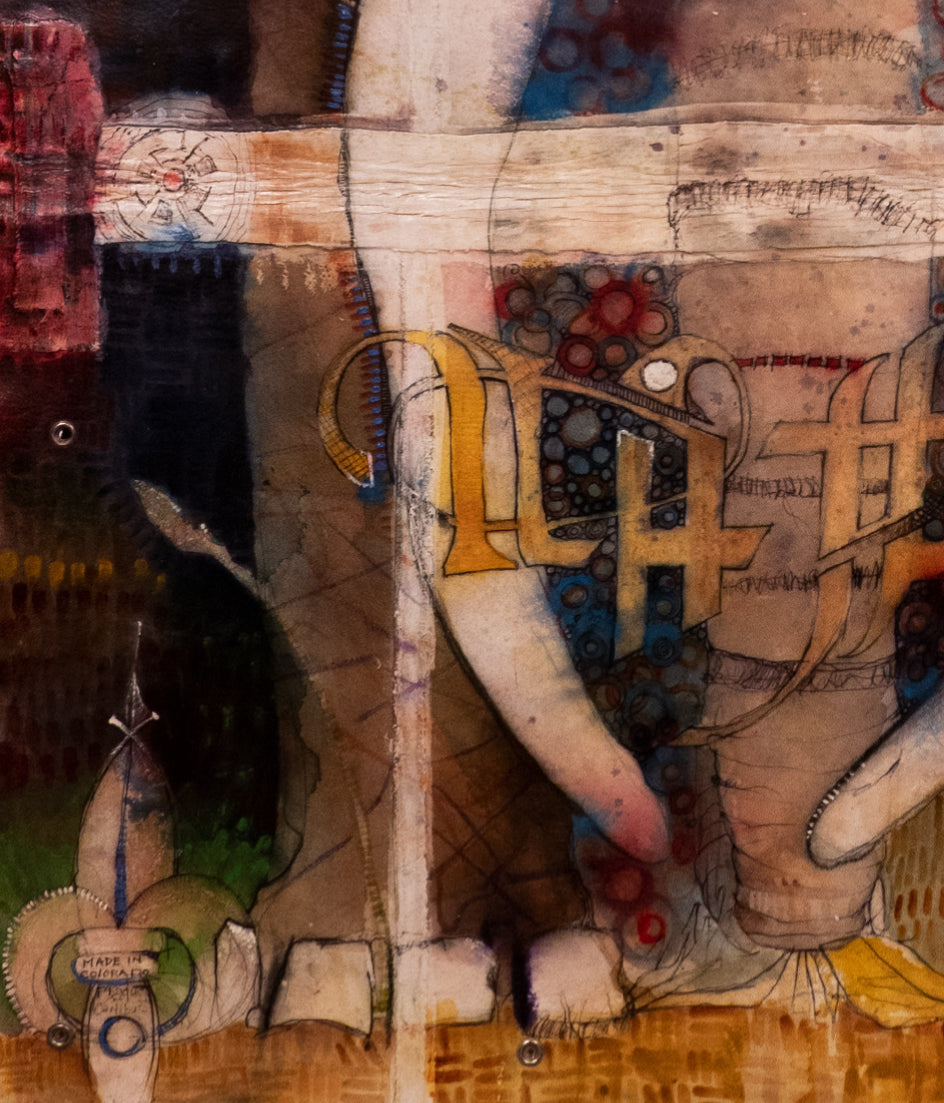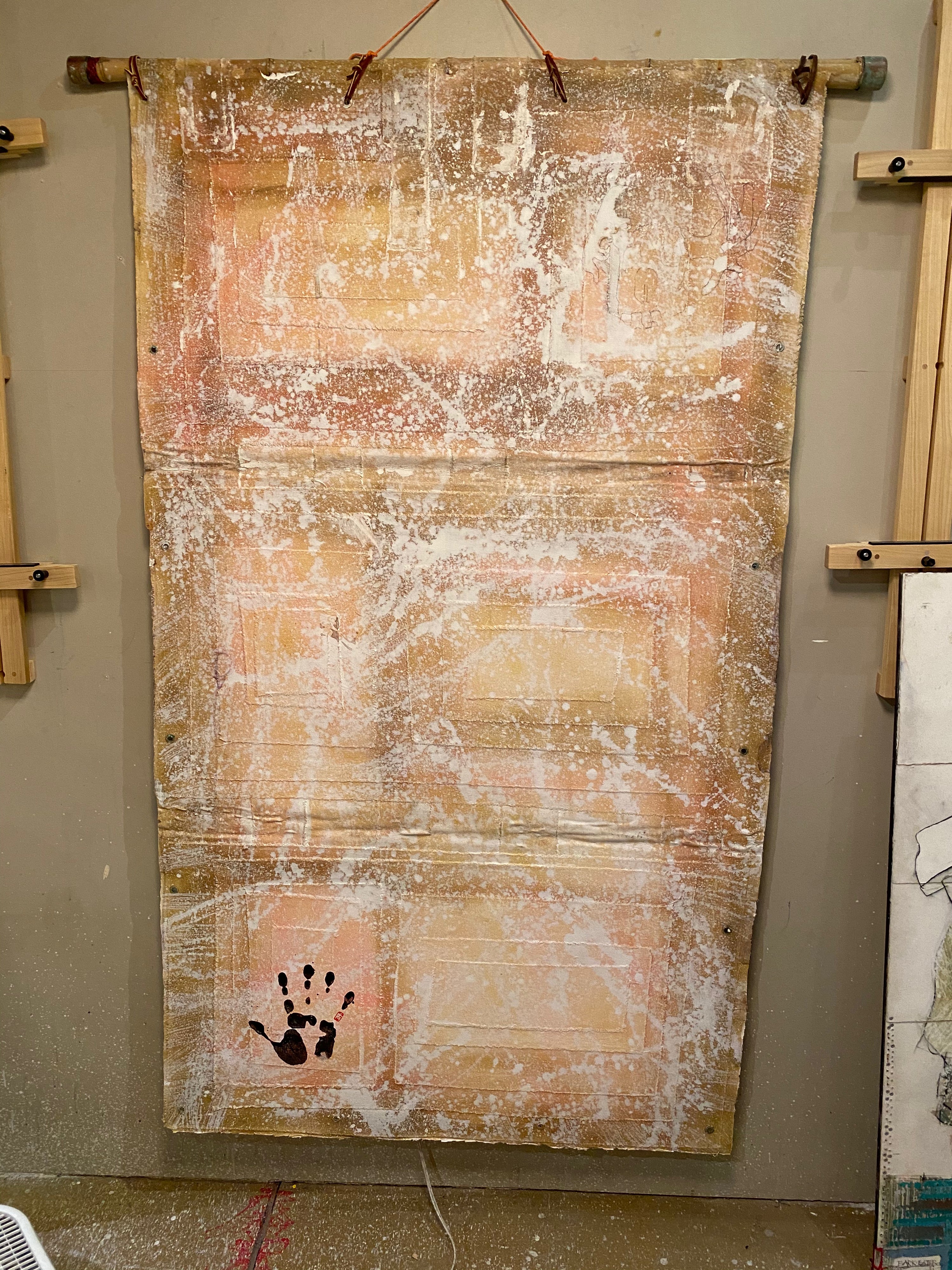 Artist:  Samuel Austin
41" X 72"
Watercolor and Ballpoint Pen mounted to Canvas. Sealed with inhibitors. 
A very large painting which hangs as a tapestry, it has two leather hinges so that it can be folded and shipped like a gigantic letter. The folded size is 49" X 25"
In addition to hardware for hanging the piece by a length of bamboo at the top, there are 12 grommets which run along the sides and bottom. These are used to screw the sides of the piece directly to the wall with drywall screws.
SHIPPING INCLUDED IN PRICE W/IN THE U.S.
For international shipping please contact pam@curated.world for a quote. 
Delivery Time
Shipping & Handling
3-7 days
Ships within 2 days
* Expedited shipping available for some items
Email info@curated.world for more information.