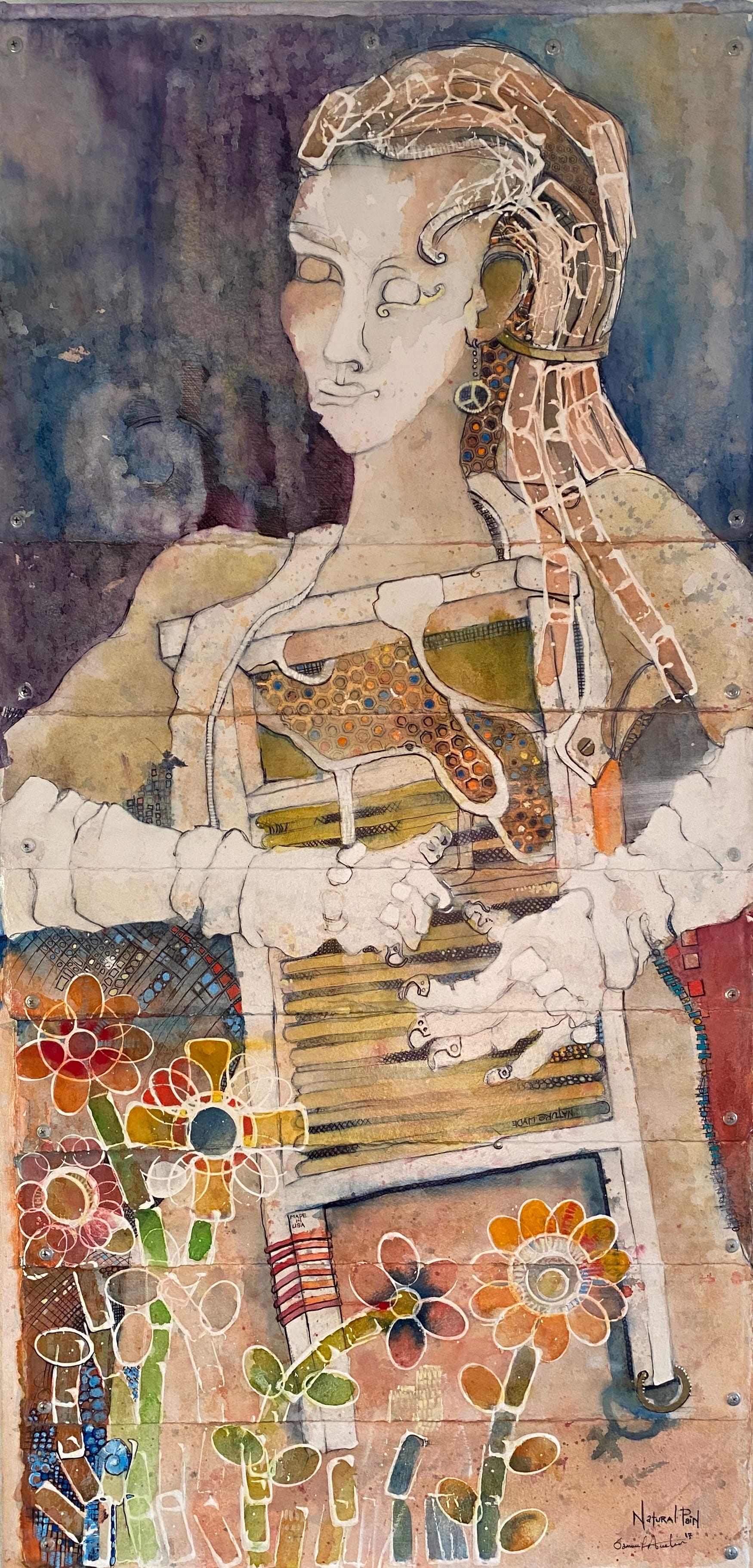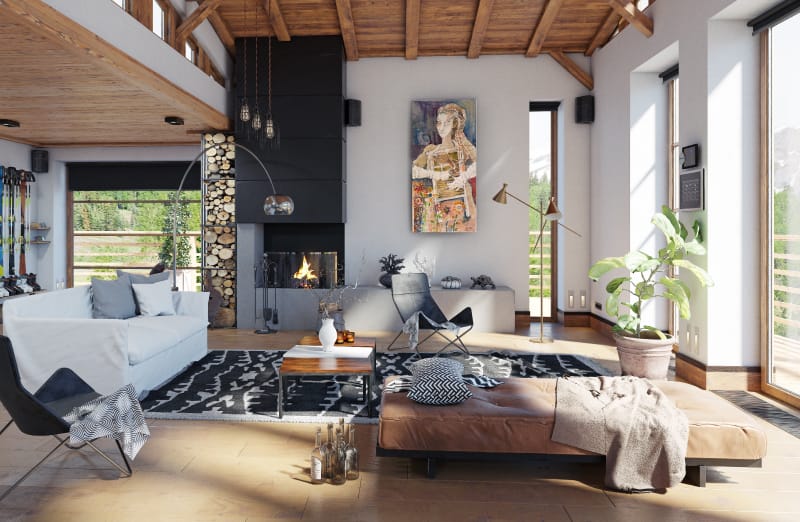 Watercolor and Ballpoint Pen, Coated with a barrier layer of Acrylic and then UV inhibitor, backed by canvas and gessoed. his painting has 400lb Arches Watercolor paper, glued to a board then screwed to the board.
I did a painting for the Colorado Music Festival years back called Revival. The subject mater was and Elephant in abstract grass. It was for a musical "mash up" with the Boulder Symphony and Elephant Revival. Bonnie Pain was the washboard player for that group and she is super interesting looking with long white gloves and picks on her fingers. I just wanted to do a painting based on her. There are lots of fun details in this painting. For example the washboard has an earring and the shadow cast is the symbol for woman. Also, the painting is made of multiple strips of paper which have been glued and screwed to the board. The top most piece of paper mirrors the shape of the top of the washboard and the lower pieces reference the horizontal grooves of the washboard. The woman's hair and washboard are turning into honeycomb, while she plays in a field of flowers.
SHIPPING & HANDLING ARE INCLUDED IN PRICE. (DOMESTIC)
Please contact us for international shipping quote.
Dimensions
Weight
Delivery Time
Shipping & Handling
24" x 48"
18 lbs
7-12 days
Ships within 2-4 days
* Expedited shipping available for some items - email info@curated.world for more information.
Virutal Curator
Would you like to see our art in your home? Take several straight-on and broad-room photos and we'll take care of the rest.
Send Us Photos