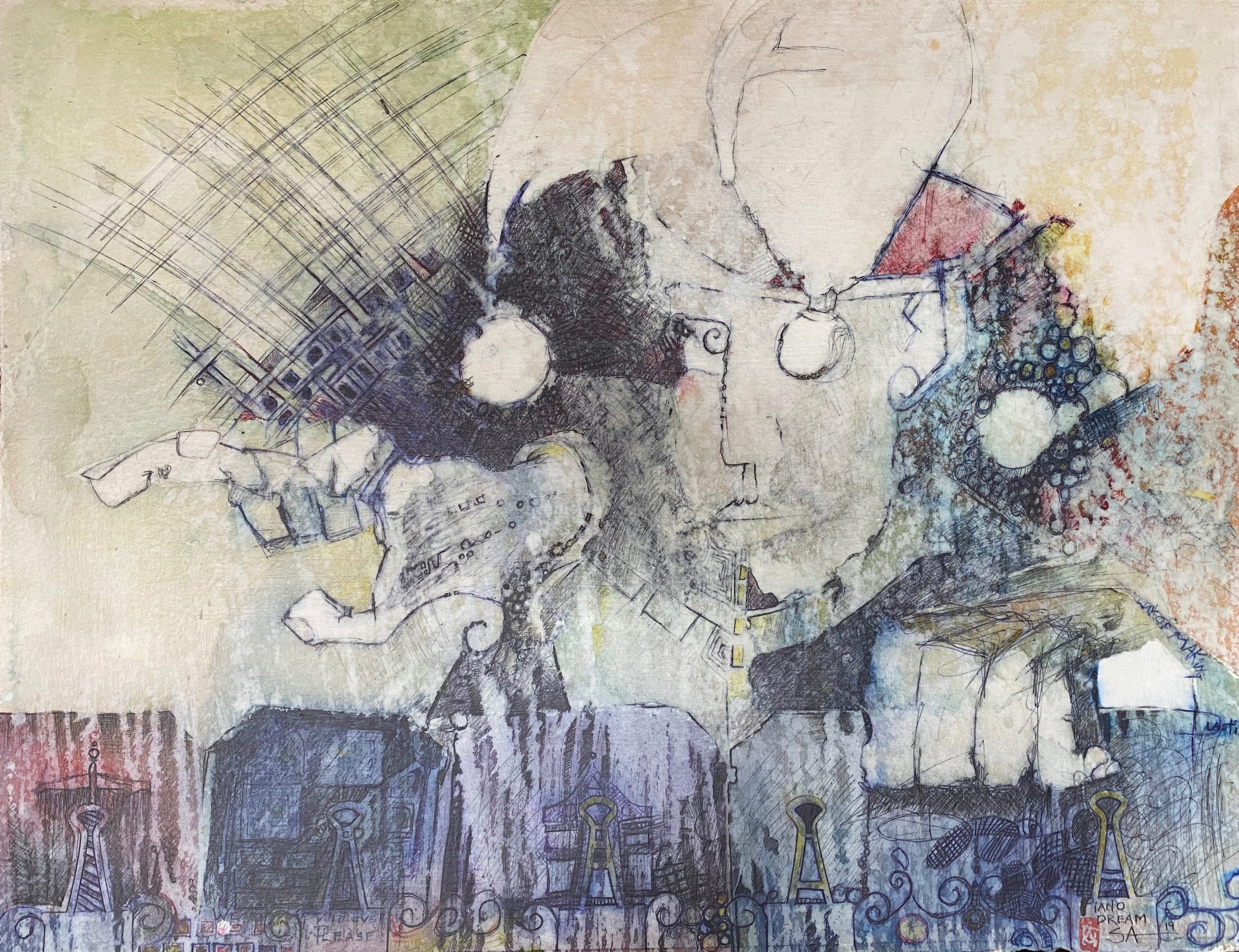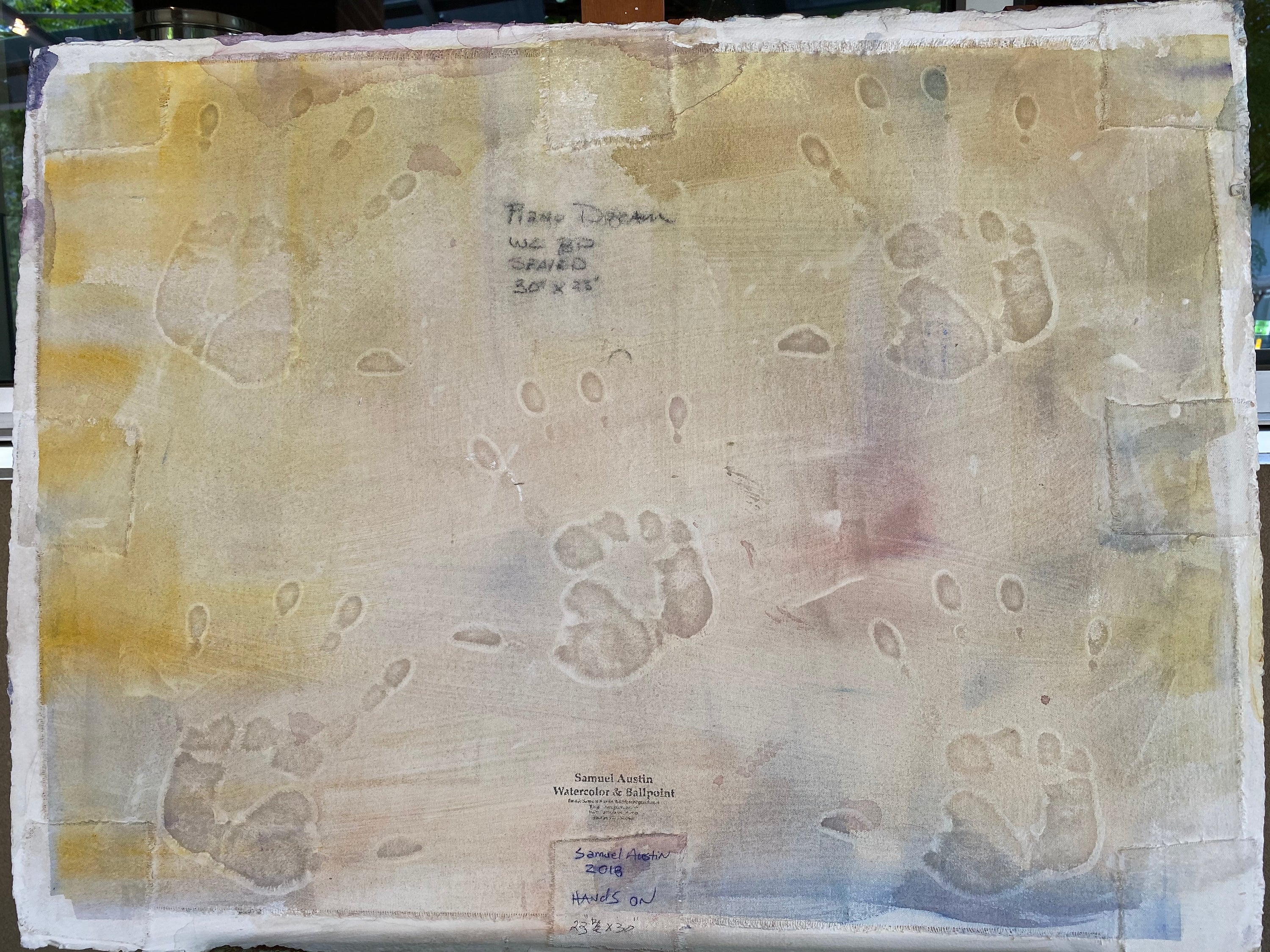 Watercolor and Ballpoint Pen, Coated with a barrier layer of Acrylic and then UV inhibitor, backed by canvas and gessoed.
Abstract piano keys line the bottom of this painting, as the primary character grips the keys and points outward. If you look at the keys you can see the image of the clips I used to hold this paper to the board while I painted it. It is loose art. Watercolor paper mounted on canvas. The painting is sealed to protect it from UV.
SHIPPING & HANDLING ARE INCLUDED IN PRICE. (DOMESTIC)
Please contact us for international shipping quote.
Dimensions
Weight
Delivery Time
Shipping & Handling
30" x 22"
1 lb
7-12 days
Ships within 2-4 days
* Expedited shipping available for some items - email info@curated.world for more information.
Virutal Curator
Would you like to see our art in your home? Take several straight-on and broad-room photos and we'll take care of the rest.
Send Us Photos