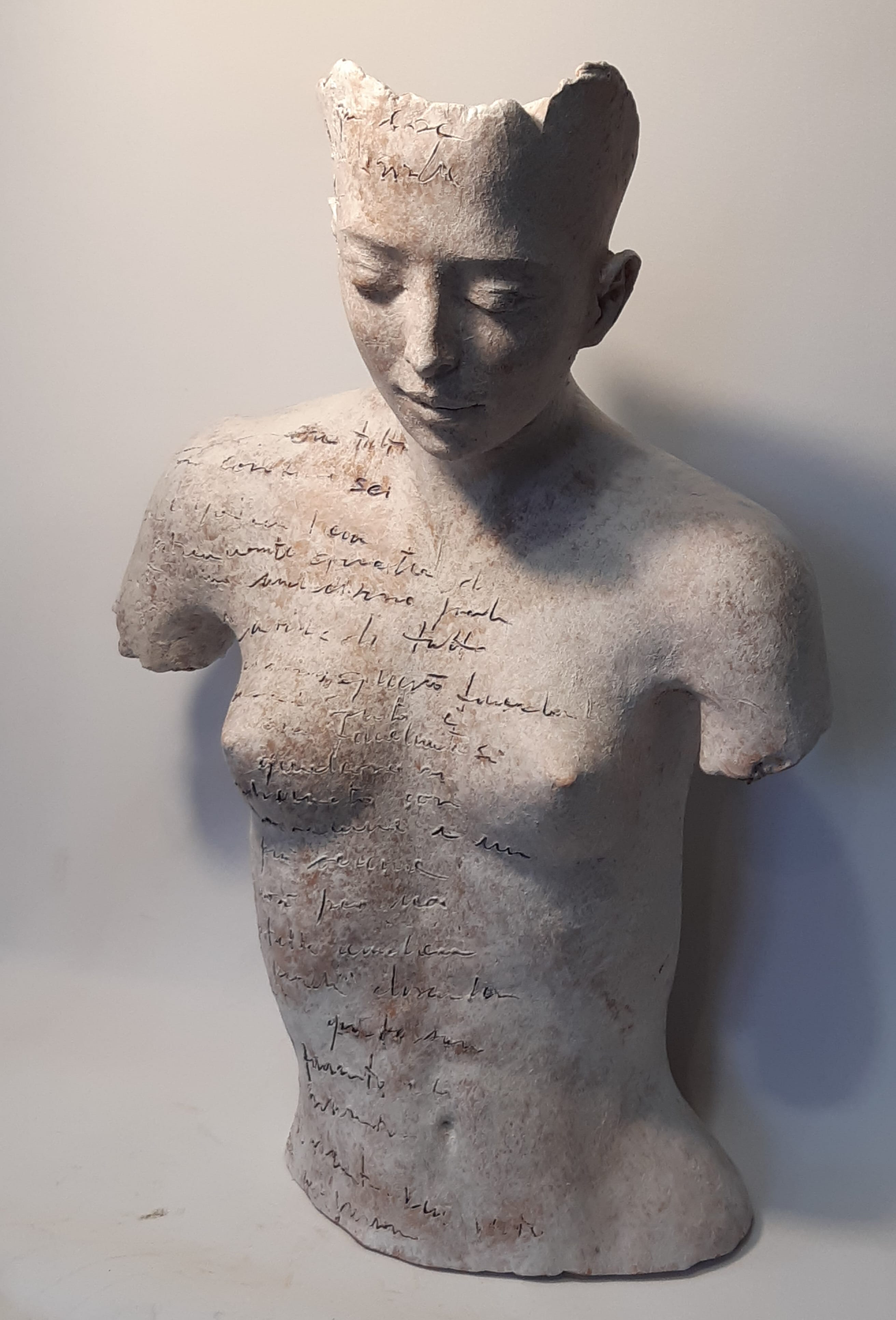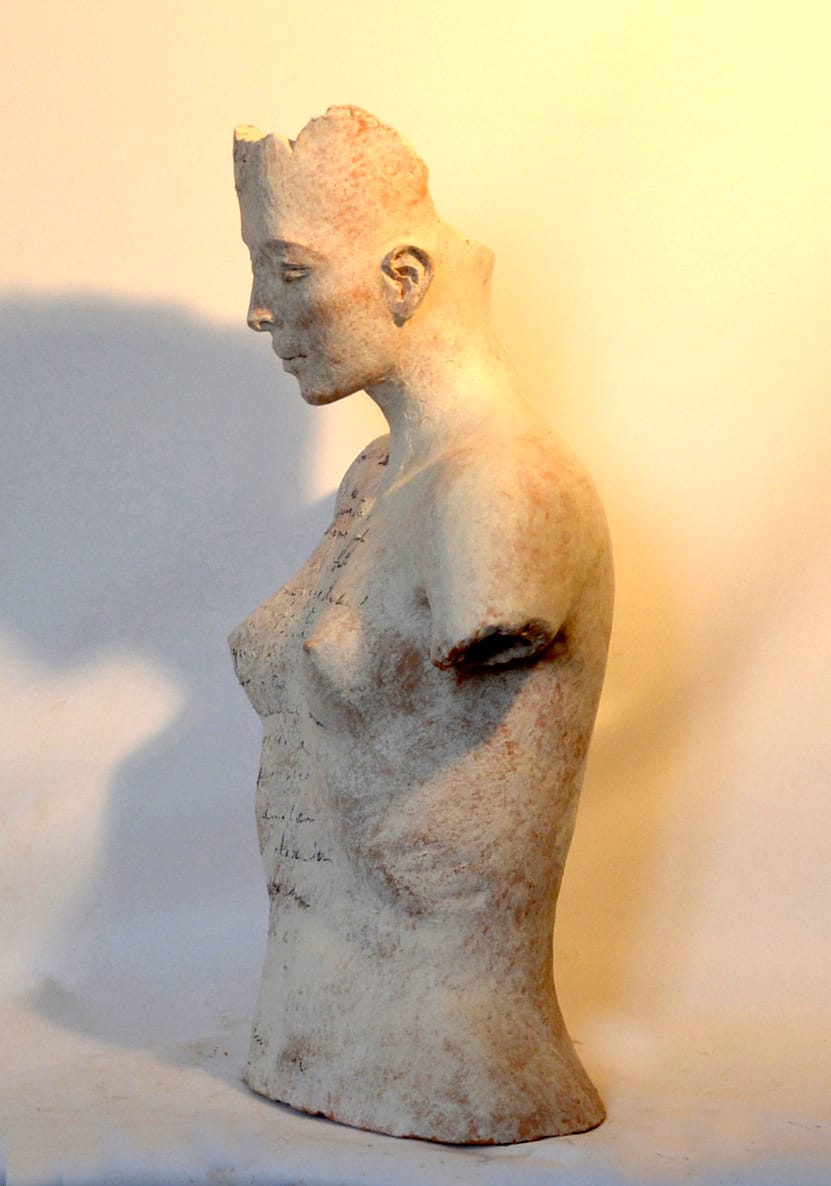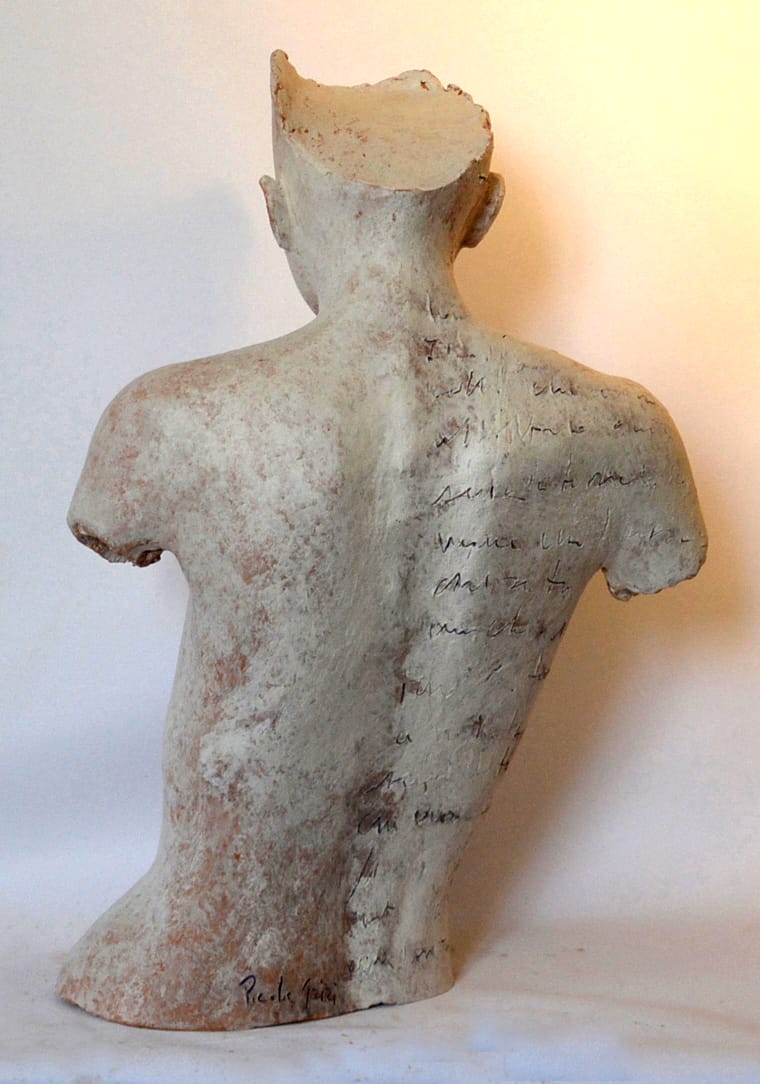 Patinaed Terracotta
This sculpture represents a new phase in the poetics of Paola Grizi.

From the series of books with the inscriptions engraved on the sheets from which the faces emerge, she has moved on to a bust, almost as if the person trying to get out of it, had succeeded. The writings, however, followed her and remained on the body, almost a biography engraved on the skin. the delicate white of the background refers to a page to be completed, as if memories, thoughts and emotions indelibly modified the geography of her essence.
PRICE UPON REQUEST.

Dimensions
Weight
Delivery Time
Shipping & Handling
17.7" x 12.2" x 8.26"
14.5 lbs
7-12 days
Ships within 2-4 days
* Expedited shipping available for some items - email info@curated.world for more information.
Virutal Curator
Would you like to see our art in your home? Take several straight-on and broad-room photos and we'll take care of the rest.
Send Us Photos