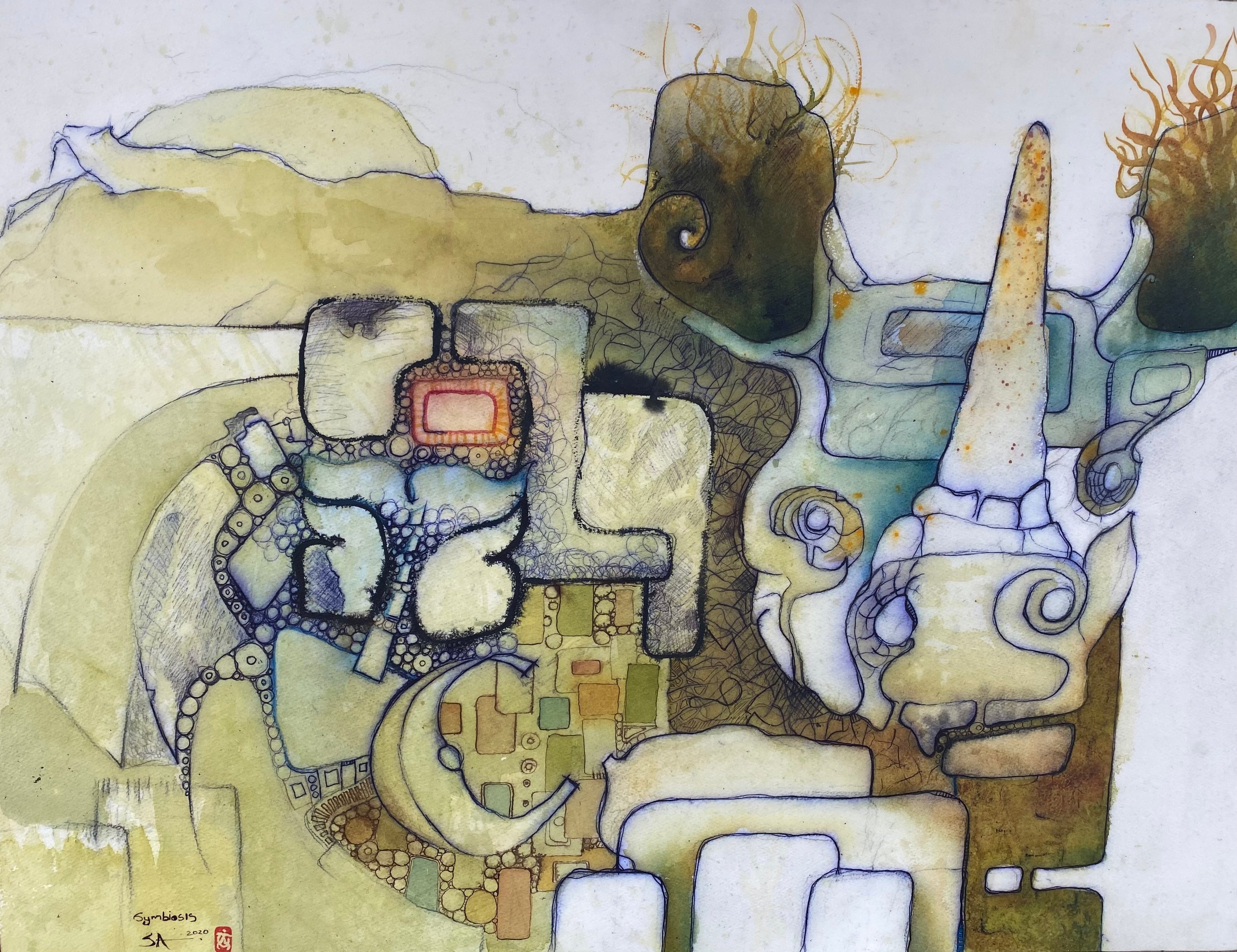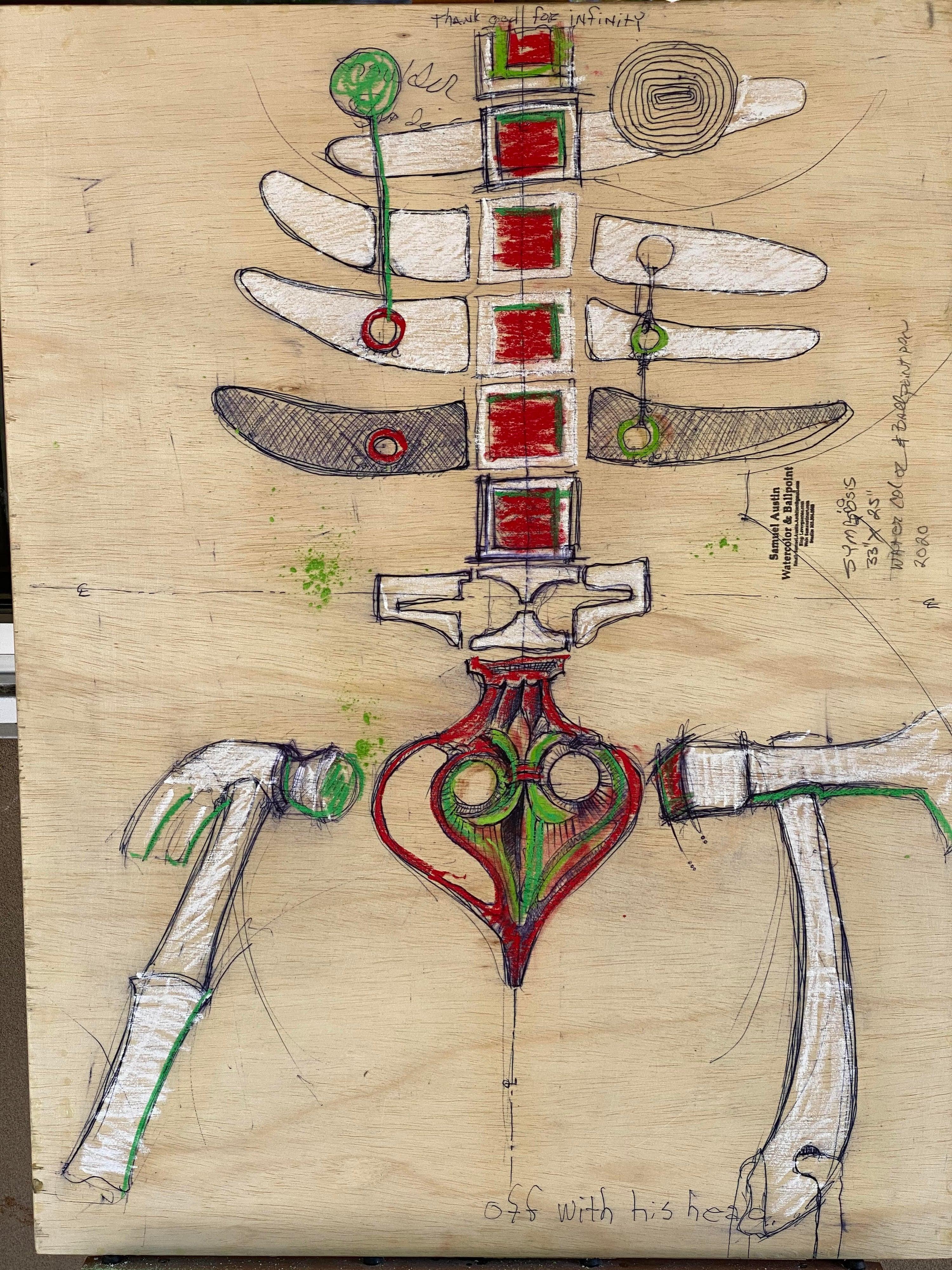 by - Samuel Austin
Watercolor, Ballpoint Pen and Walnut ink. Mounted to 1/2" Plywood.
This painting was conceived as an abstract relationship between two mutually dependent animals. A bird and a Rhino. 
The two harmonious images are connected by the meandering body of the rhino. The bird is inspired by Tlingit artistic style which includes a fish.
SHIPPING & HANDLING ARE INCLUDED IN PRICE. (DOMESTIC)
Please contact us for international shipping quote.
Delivery Time
Shipping & Handling
3-7 days
Ships within 2 days
* Expedited shipping available for some items
Email info@curated.world for more information.